Business Travel Tips To Make Your Next Work Trip A Breeze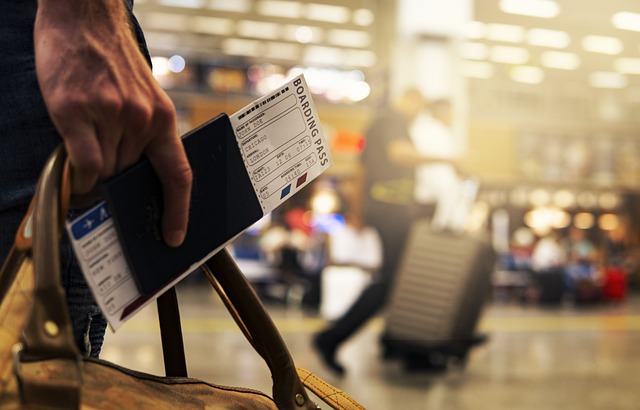 Business travel can be stressful, especially if you don't know how to prepare for the trip. There are a variety of tips you can use to make your trip as smooth as possible. These tips include packing light and avoiding quid pro pens. Also, remember to get a redeye flight and to book a serviced apartment if possible.
Packing light
When packing for business travel, you should try to pack as light as possible. This means taking one or two pieces of clothing that can be used on several different occasions. This will allow you to pack fewer items and save space in your suitcase. You can also wear an outfit that looks sharp even on the plane and bring a jacket or pants with pockets so you can carry a book or snack while you're on the plane.
Obviously, there will be some items that you simply cannot leave home and you absolutely need to take them with you, like your laptop, smartphone, and other similar devices, together with suits.
Getting a redeye flight
Getting a redeye flight is a great way to save money on airfare, but there are a few factors you should consider before booking your ticket. You need to take this into account as you plan your trip. The first is that red-eye flights are typically less busy than other flights. This means that there are less people on board, which means less congestion and fewer delays. Another benefit is that the airports are less crowded and check-in will go more quickly.
Getting a serviced apartment
While you are away on business, getting a serviced apartment is an excellent option. These apartments often offer amenities such as gym facilities and rooftop pools, making them ideal for business travelers. Some serviced apartments also include a meeting room for corporate renters.
In the event that serviced apartments are not available or you do not have the budget for that, the best option is to go for a hotel. Look for one that has all the amenities you need, like WiFi or a conference room.
Security checks at the airport
Before traveling to an airport, be sure to check the security procedures. Some items, such as liquids or gels, cannot be taken onto the aircraft. Regardless of whether you are traveling on business or pleasure, make sure you know exactly what you will need to bring with you. The TSA also has information about what they look for during screening.
You should keep in mind that airport security checks vary from a country to the other. This means that if you are planning international business travel, the best thing you can do is investigate such differences as ahead of time as possible. It will save you a lot of headache.
At the end of the day, the most important thing is to be safe and comfortable during your business travel tip. You surely have goals but in order to achieve those goals, you have to plan ahead. The biggest mistake you could make is to not plan.