How To Monetize Your Blog With WordPress and the SeekaHost App?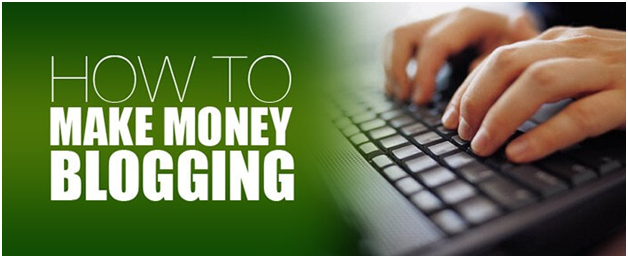 Many people still do not take blogging seriously and consider it just a hobby. 
But a blog can serve in many ways such as to advertise yourself as an expert with an online portfolio or to promote products or services you use or even offer yourself. 
Not monetizing it would mean that you're letting an opportunity slip by. According to research, blogs are deemed the fifth-most trustworthy source of information online, and about 77% of the world's internet users read blogs. It is therefore clear that a blog is a valuable, untapped financial resource. 
How to get started with a Blog?
Before you start blogging you will be required to find and register a domain with a name that suits your intentions. 
The next step is to decide which blogging platform you will use to manage your domain with. 
Over 35% of the web is populated with WordPress sites and it is the easiest solution to get online with a self-hosted personal blog site. You can learn how to create a WordPress website and a WordPress blog to see how easy it is, but the basic 4 steps here will get you there:
Starting A WordPress Blog – Get Online in 4 easy steps
Creating a WordPress blog is easy. Here are the 4 steps you need to follow:
Think of a domain name for your blog, check if it is available and buy it.

Sign up for a web hosting account with a web host for

WordPress Hosting

ideally.

Install WordPress.

Log into your WordPress account and start creating!
There are other content publishing platforms like Wix, Weebly, or Squarespace that work on a subscription basis, meaning you pay a monthly fee to use their resources and builders. WordPress is an open-source content management system and therefore free and included are many free features like themes and plugins to customize your blog. You can check out a comparison of the 10 best blogging platforms for more information. 
With regards to the web hosting, if you opt for WordPress as your blogging platform the most suitable hosting is WordPress Hosting, and many web hosts will offer it with access to a domain hosting control panel such as cPanel or Plesk, which can be used with all CMS. 
The web host SeekaHost has recently launched a new web hosting control panel specifically designed for bloggers and WordPress blogging platforms. 
Here is what makes it more effective for managing and hosting WordPress blogs:
Install WordPress on your domains in just a few minutes.

Choose unique multiple class IP hosting for blogs.

Check blog analytics with tracking site features.  

Install or delete blogs with a few clicks.

Get a blog hosted and live in less than 60 seconds with the 1-click installer for WordPress. 
You can test the hosting and the control panel with a free 7-day trial to get started. 
Then it is time to implement monetization strategies.
How to make money with a Blog?  
Are you wondering if you can make money blogging on WordPress? The answer is yes, you can, if you're consistently publishing high-quality content. Statistics have revealed that 68% of bloggers that publish every day receive stronger results on search engines and get more traffic.
How much money can you make blogging on WordPress? Industry research has revealed that amateur bloggers earn an average of $9,497 per year. The earnings of more successful and professional bloggers are estimated to be about $138,064 per year. Not bad, right? 
There are no fixed parameters to gauge how old or popular your blog should be before you can monetize it, but there are two major factors you need to consider for monetization:
You need Steady and High Traffic Numbers
You should ideally have at least a few thousand monthly visitors to your WordPress blog before you can consider any blog monetization. If the traffic is low, it's best to focus on increasing it before you monetize your WordPress blog. With the SeekaHost App you can check your blog's performance on search engines by connecting your Google Analytics and Clicky account. This will help you monitor your blog and plan your SEO strategy better to increase the traffic. 
You need to get into Online Marketing
To increase the visibility of your blog you will need to share your blog posts on social media channels and set up profiles so that people can find your brand on YouTube, Facebook, or Twitter rather than just on search engines. Through engaging content on social media, you can attract many more visitors and if you manage to get them to sign up to your blog newsletter then you should also take care of your email marketing. So, learning digital marketing skills will be inevitable to monetize your blog. 
Ways To Earn Money From a WordPress Blog
Once you have achieved at least 1000 monthly visitors on your blog, you can look into ways to earn from it. 
When you set up your blog you need to choose a theme for it. WordPress offers plenty of gorgeous themes specially created to include affiliate links for affiliate marketing. These themes have a modern, professional look, are easy to publish, and include features such as image and video galleries, ratings, product comparisons, and more.
Here are some of the best affiliate marketing WordPress themes you can use for your WordPress blog:
REHub offers total support for leading WordPress ecommerce plugins – Easy Digital Downloads and WooCommerce. This flexible theme lets you configure your page in several different formats. Tasks like product comparison and adding reviews are fast and easy to perform.
Typer works well for both single and multi-author blogs. If your blog features multiple authors, each author will get a stunning personalized profile page that includes information like the author's introduction, a collection of blog posts, links to social media channels, and more. 
Typer is compatible with the latest WordPress editor and the Elementor plugin. This theme is optimized for posting tutorials and lets you display pop-ups and include large images in the headers.
Blabber is a multi-utility affiliate marketing WordPress theme compatible with the latest version of WordPress editor and the Elementor plugin. The demo version includes 20 different themes that can be used for content such as gaming, food, travel, and technology. Blabber includes a handy collection of widgets and has excellent social media integration.
It is then time to decide which affiliate programs you would like to join to earn a good commission through sales via your blog or leads from your blog to other websites. 
This is just one example how you can monetize your blog and there are various other ways, which you can discover in the SeekaHost Make Money Blogging guide. 
Start with a WordPress Blog and Earn Online
WordPress is a flexible hosting platform that offers you more than one way of making money. Combined with the innovative SeekaHost WP Hosting Control Panel you can analyze different monetizing and SEO strategies so you can identify what works best for your niche and get the best output and return from your blog. 
Author bio:
Manuela Willbold 
I am an Online Media & PR strategist at ClickDo Ltd. & SeekaHost Ltd. and a Blogger and Educator by Passion. I am also a contributor to many News, Business, Education and Lifestyle Blogs in the United Kingdom. I have completed a journalism summer course at the London School of Journalism and manage various blogs.