Avoid These Common Social Media Mistakes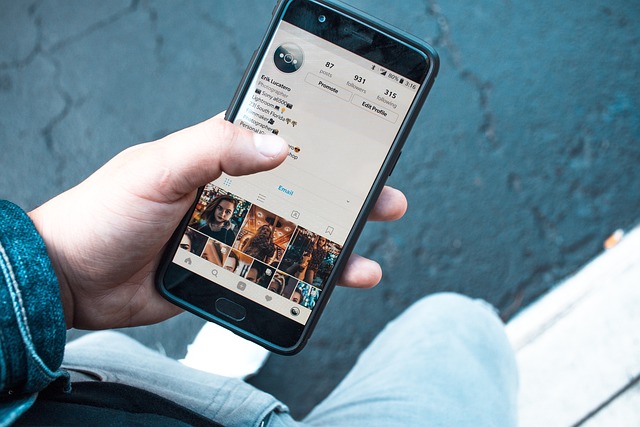 When you post to social media, there are some common mistakes you can avoid. It is best to follow guidelines and avoid posting at inappropriate times. Also, use the proper tone of voice. The right tone of voice can help your audience relate to you. If you use the wrong tone, your followers will stop engaging with you.
Avoiding common social media mistakes
If you're not prepared for social media, you can make a lot of common mistakes. These mistakes can lead to an ineffective social media presence. They typically have to do with a lack of planning, a lack of focus, and a lack of education. By knowing these mistakes, you can avoid them and make your social media strategy work for your business. Read on to learn more about these mistakes and how you can avoid them.
First, make sure that you have a professional appearance on social media. While it's tempting to use a personal account to share photos of yourself with family and friends, you should keep it professional. Make sure your profile is clean, free of personal information, and does not have too many links. If you have a business page, make sure it's updated frequently with relevant information.
Platforms to use
The best way to avoid making social media mistakes is to use a platform where you can interact with other people. Social media channels are usually visited by friends and family, and they serve as communication channels. It's easy to make social media mistakes if you're not careful. Remember that people on these platforms want to communicate and market. They don't want to deal with robots.
Users engage differently on each platform. For example, LinkedIn is used to build a professional network, while Instagram is used for social interaction. Every platform has its own format and rules. For example, Twitter requires brevity, with only 280 characters per tweet, while Instagram favors visual content and allows up to 2,200 characters for captions.
Guidelines to follow
Social media is a powerful tool, but it can also be dangerous. Mistakes on social media can hurt your business, create a negative reputation, or even ruin your campaign. Here are some guidelines to follow to avoid common mistakes. First, be aware of your audience. It is important to be respectful of their opinions and preferences, and avoid using foul language. Also, avoid being too shy or inactive on social media.
The effectiveness of your social media marketing strategy depends on the relationship you develop with your followers and community. That's why it's important to focus on one or two social networks to start. Facebook is a great place to start, and you can use a software tool to schedule posts ahead of time. Once you know the basics of Facebook, you can learn the other networks.
Tone of voice to use
Using the appropriate tone of voice in your business's social media content is an essential component of your brand strategy and can improve SEO. While it can be challenging to choose the right tone for your brand, there are some general rules for using your voice. Keep in mind that tone of voice is different for different types of content. For instance, you should avoid using the same tone of voice on LinkedIn, Twitter, and Facebook. It's also important to be aware of your audience when using these social media platforms.
Brands that are trying to create a positive impact on consumers should use the right tone of voice. The tone of voice used by different brands is important in identifying their own unique voice among competitors. For example, Roxy, a popular snowboard, fitness, and surf clothing brand, uses a more human tone of voice on its social media accounts. In addition to using human-sounding language, Roxy uses smileys and questions directed to its target audience. This demonstrates that the brand is human and wants to interact with its audience.
Ignoring bad comments
Ignoring bad comments on social media can be tricky. It all depends on the context of the comment. For example, if you're a large corporation, you might want to respond to a negative comment in a more professional manner. But if you're a stay-at-home mom, you might feel uncomfortable ignoring a negative comment.
When it comes to responding to negative comments, it's important to decide whether to be funny or serious. If you're concerned about your reputation, you might want to respond to clarify your position or to offer facts to back up your statement. In some cases, you might simply delete the negative comment.
If you're not feeling up to engaging with a negative comment, you might want to wait until the community responds. This works better for personal accounts than for businesses.