5 Tips to Run a Small Business Successfully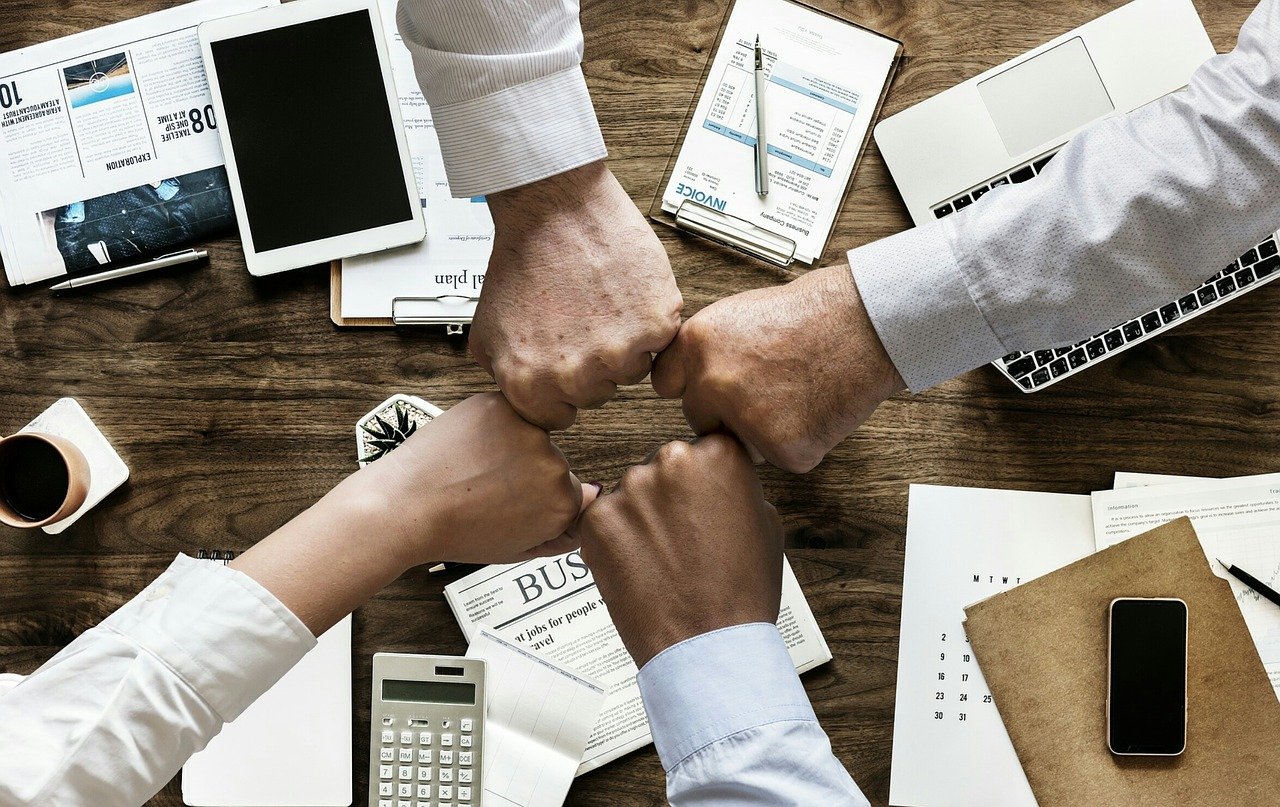 Starting a business can be daunting, but successfully running it can be even more challenging. It requires a lot of time and effort, a laser-focused vision, clearly-defined goals, business agility, and effective leadership.
Most of all, it requires a willingness to keep learning and improving to stay relevant and reach all your goals and objectives.
Unfortunately, not every business owner has these and other characteristics that are critical for long-term success. That's one of the reasons why so many businesses fail.
According to a Fundera report that analyzed the Bureau of Labor Statistics data, about 80% of startups make it through their first year. In comparison, approximately 70% don't survive their tenth year in business.
If you want to be among that 30% that survive for more than a decade and keep thriving, you need to play your cards right.
You can follow dozens of tips to run your small business successfully, but the following will give you a strong foundation.
Update Your Business Plan Regularly
Creating a comprehensive business plan is essential for determining your financial needs, developing effective growth strategies, and attracting investors.
A business plan is your roadmap to success, guiding you through every stage of your business. It can help you stay on top of your goals and make intelligent decisions necessary to complete all the milestones and grow continuously.
It's safe to say you have one if you've already started your business. But have you ever updated it?
It's vital to revise your business plan regularly to review what you've achieved and ensure you are on the right track. Every day, you're one step closer to reaching a certain goal, and your plan should reflect that. Keep all the details up-to-date to ensure you don't steer away from your vision and mission.
If you haven't started trading yet and want to remain dormant until you perfect the plan and all the other necessary details, make sure you file dormant company accounts.
Find the best dormant company accounts services that can help you showcase assets and shares and file an annual return properly.
Establish a Strong Digital Presence
A strong digital presence is crucial for attracting today's consumers. According to the latest online shopping statistics, 63% of shopping journeys start online. Nearly half of consumers make more mobile than in-store purchases.
But even if you only have a digital storefront, you need to promote it to extend your reach.
Optimize your website for search engines and create a blog with unique, relevant, and informative content that you'll update regularly.
Build an active presence on social media to promote your small business and communicate daily with your target audience. Most people turn to social channels nowadays to connect with brands.
Provide Fantastic Customer Service
Excellent customer service is paramount for building trust and credibility, inspiring loyalty, and growing your business. 
These customer experience statistics speak volumes about its importance:
32% of consumers abandon a brand after a poor customer experience

Positive experiences inspire long-term loyalty in 63% of consumers

Personalized customer experiences make 80% of consumers more likely to buy from a brand

Excellent customer service entices people to spend 17% more with a brand
The key is to listen to your target customers and meet their needs and preferences. Listen to what they're saying on social media, and gather feedback through surveys and polls. Be highly-responsive, solve their pain points, and offer personalized experiences.
Learn from Your Competitors
Keeping an eye on your competition is important for improving your products or services and enlarging your customer base.
Conduct a competitive analysis to see what businesses in your field are doing to attract and retain customers. But instead of copying them, find ways to do it better.
Perhaps their customer support teams are more responsive, or their shipping and return policies are more favorable to consumers. Whatever it is, use their strengths and weaknesses to identify opportunities and make better strategies for growth.
Be an Inspiring Leader
Your employees are the heart of your business. How you lead them can make or break your company, as it dramatically affects their morale, job satisfaction, productivity, and efficiency.
Be the leader they're proud to work with and feel the need to impress. Inspire them to keep learning and improving, and provide recognition for all their achievements. Practice honest and open communication, show empathy, gratitude, humility, accountability, and integrity, and hone your leadership qualities every day.
When you keep motivating your team, they'll be happier and more productive in the workplace. They won't consider leaving for a better job offer because they'll have it all exactly where they are.
Conclusion
Successfully running a small business takes a lot of work and persistence. It may seem like an impossible mission when you're just starting, but you've already taken the biggest step.
You've started your company, and you're learning how to drive it to success. These tips will help you get there, but stay proactive, keep learning and adapting, and back all your decisions with extensive research. Good luck!