5 Reasons to Choose Virtual Office for Business Growth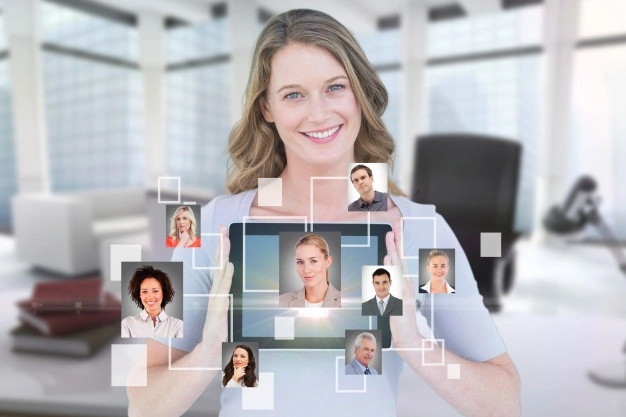 The business world is changing for the better. An increased preference towards virtual office space is one of the newest changes. Work from home opportunities has become quite popular among the people due to the recent pandemic. Are you an aspiring business owner worried about making significant investments in the physical area? Or are you the owner of a big business, planning to cut down on costs? There are many reasons to prefer a virtual office space over a physical one. 
Virtual offices help you cut down on many expenses, right from the overhead costs to technology-based investment. The fact that it also makes your employees more productive and happy is a bonus. You get sustained business growth when you consider all the factors together.
On that note, let's delve into the reasons to choose a virtual office for business growth.
Offers Support for Scaling
Renting a cheap virtual office address for business is like having a complete administrative staff team to look after your business and offer support. You may get several added services. These include mail forwarding, conference room scheduling, answering and receiving phone calls. Regardless of your business size, accessing these added services is beneficial.  
You would have needed a complete administrative department and other teams to do these jobs in a physical office space. But virtual offices take away the menial tasks from your shoulders. Thus, you can focus on essential things. Virtual offices can provide you with ample office resources and space. This way, you scale to your desired size any time, unlike physical offices.
Helps You Save Money 
Real-time offices require a considerable initial investment for setting up. The cost can get quickly recuperated by letting the employees telecommunicate from their homes. Recent studies suggest that businesses can save a substantial amount on each employee who works remotely.
Virtual offices help you save money even if you make any investment in the technical fields. It makes virtual offices suitable for organizations of all sizes. 
Think of the secondary expenses incurred on running a physical office. You would need to offer employees many benefits. These are gas stipends, parking passes, and public transportation memberships. Secondary expenses also include office supplies, equipment, and office attire. By setting up a virtual office, you can easily save all these expenses.
Access to a Greater Talent Pool
One of the finest achievements of the internet's widespread reach is the union of opportunity with talent. You don't have to limit your employee base to one city or even one country when you have a virtual office. As your business continues to expand, only having access to the region's talent might not suffice. 
Besides, physical office space can also be an obstruction to a company. It would help if you had enough desks, chairs, and computers to get more people on the team. But this is not something you have to worry about when you can connect with all the team members online. Removing the limitation of space lets you get more people to work for your growing company.
Makes Your Employees Happier
Offering a flexible work environment increases employee happiness and satisfaction. Virtual offices take away a lot of stress factors that the employees feel daily. Commuting to work every day or dealing with the distractions caused by the coworkers becomes unnecessary. They get to work in peace from the comfort of their homes.
Create a better balance between work and life for your team by giving them the flexibility to work from their home. It directly impacts employees' productivity, and you get a reduced turnover. 
This situation is a "win-win" for the employees and owner too. You get more productive employees at a lesser cost, and they get less stressed on the job.
The Environmental Benefits
Virtual office spaces save at least ninety percent of power expenditure. Remote working means eliminating all costs related to conventional offices' equipment and adaptation. Thus, you will positively impact the environment by choosing to go for a virtual office space. Also, the carbon footprint of a virtual office is lesser than a physical office. 
Increased energy consumption is a significant issue with physical offices. Air conditioning, electricity, and other energy-based outputs get reduced in a virtual office space. The employees don't have to spend fuel to reach the office every day. So, you are also helping to save the environment at the end of the day.
Virtual offices do not use electronics on such a large scale as physical offices. It reduces the need for regular office work, bringing down the need for water and energy. 
Also Checkout- Nikki Catsouras Car Accident
Endnote
Virtual offices come with a host of benefits. So, it becomes clear why business owners turn away from a physical office space and how it can help a business grow. The day is not far away when "work" gets defined only as something you do and not a particular place you go every day. Thus, do not delay any more. It is high time you set up a virtual office and let your business reach the sky.